World Toilet Leaders Forum
Education is the most important thing for improving toilet culture. Without awareness, our goal of saving lives throughout the world cannot be accomplished. The main goals of World Toilet Association's educational programs are to show that inadequate toilet facility is a serious issue worldwide, to persuade people that improving toilets can save lives and to come up with collaborative solutions to toilet-related problems throughout the world.
The program consists of the special lecture related to toilet such as ▲The methods of achieving UN SDG 6 ▲New technologies and ideas related toilet ▲ Future Toilet Trend ▲The sanitation situation of the world ▲ the importance and standard of toilet etc., the field trip that enable to benchmark the advanced toilet culture of Korea through site visitation and practices, and seminar that enable to disscuse the development and improvement of toilet culture through WASH case study.
| | |
| --- | --- |
| Special Lecture | Seminar(WASH Case Study) |
| Field Trip | Post Tour(Toilet Tour) |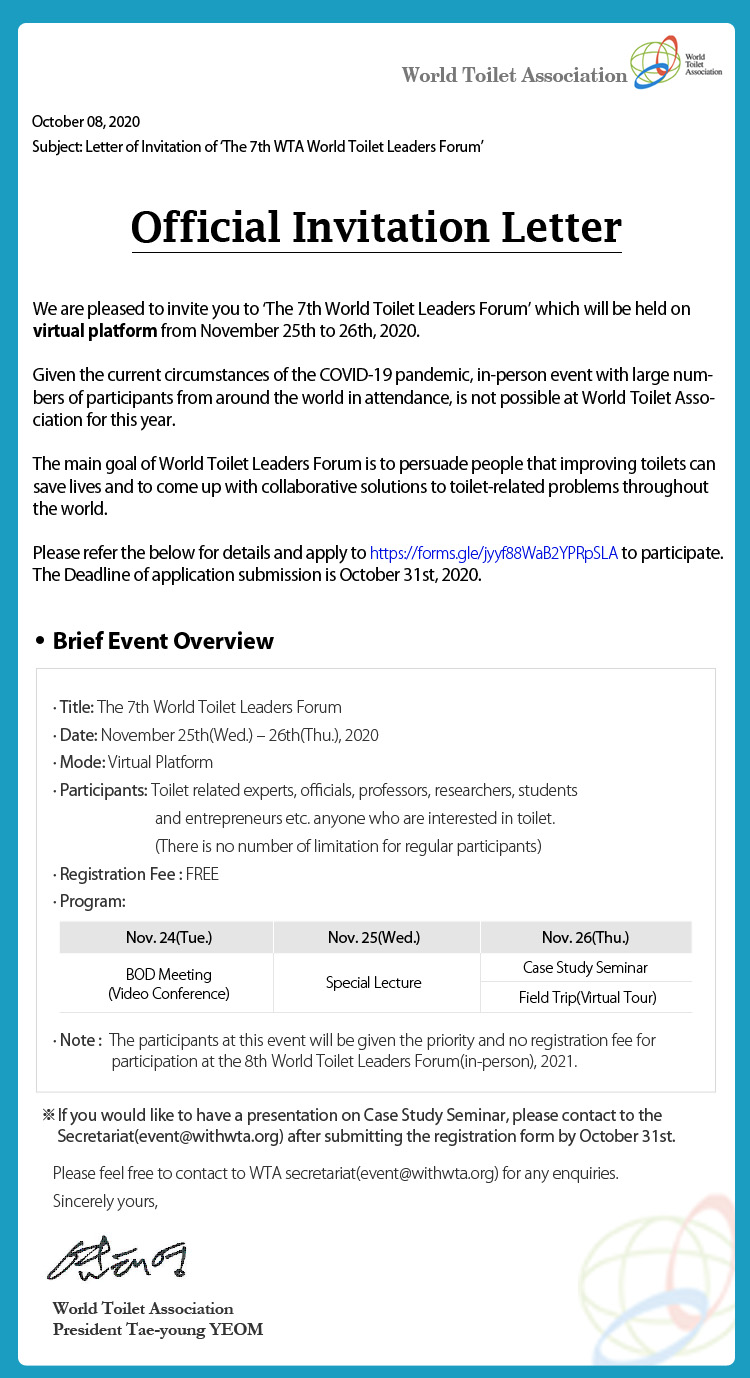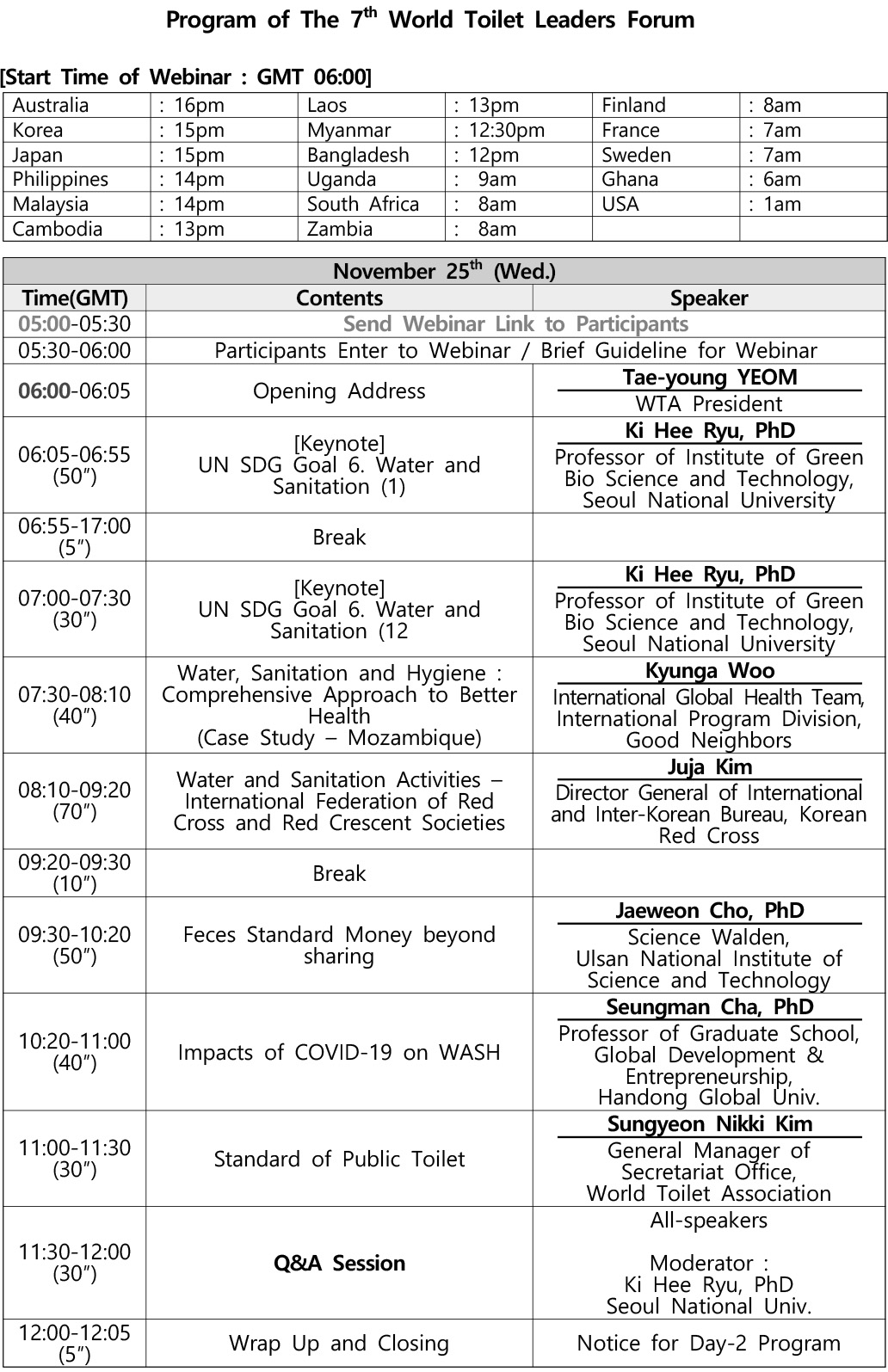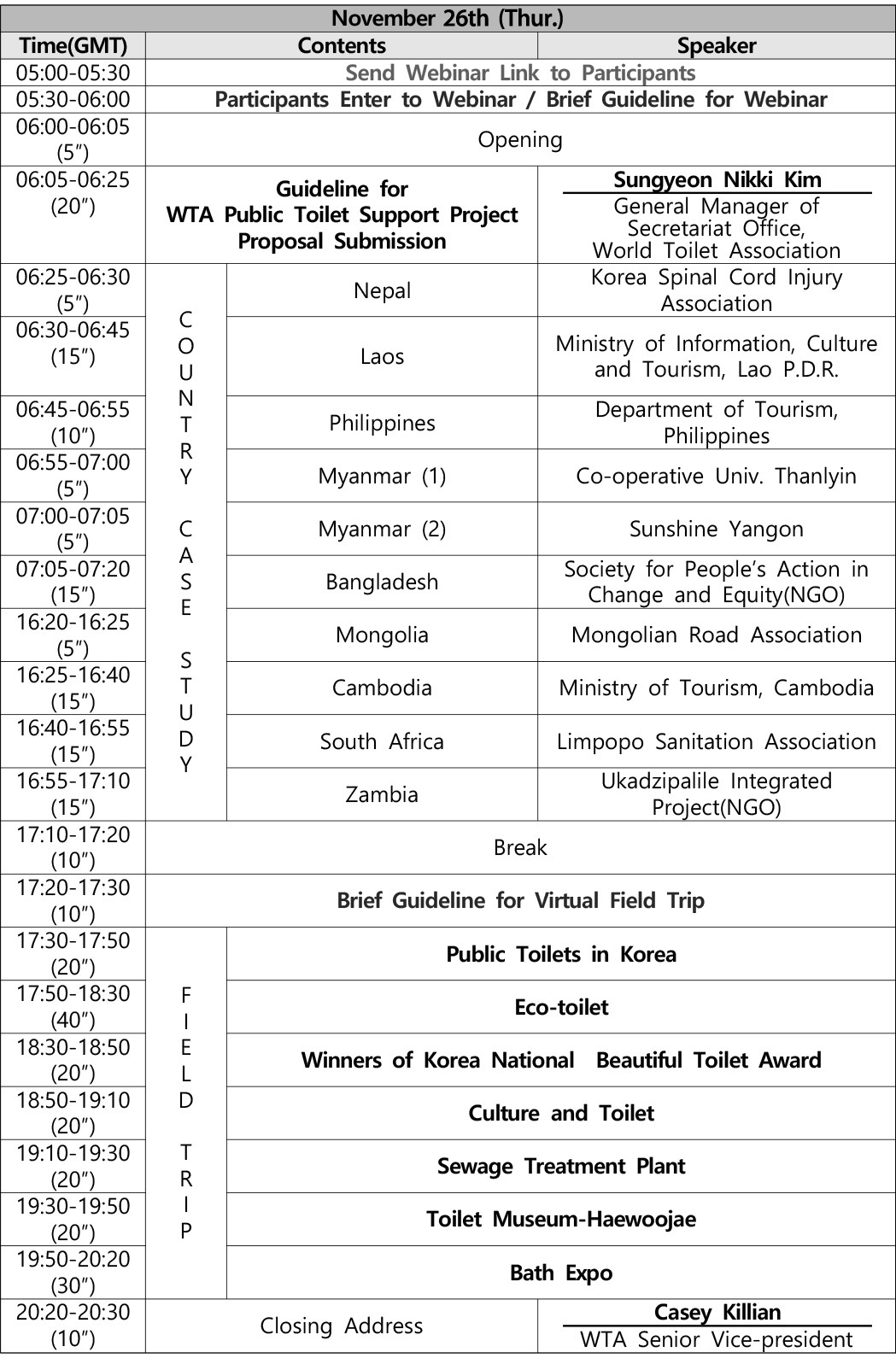 The 7th World Toilet Leaders Forum
Held in a virtual platform
In the era of the COVID-19 pandemic, the 7th World Toilet Leaders Forum was held on a virtual platform as a non-face-to-face event.

While only a limited number of participants were able to attend during the face-to-face event, there were about 100 participants from 20 countries at the 7th World Toilet Leaders Forum. And we could share Special lectures about toilets, panel discussions, case study seminars, and virtual field trips through Zoom webinar.